BEACHBODY® LIVE CLASSES
Choose the class that fits you!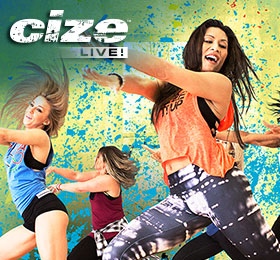 IT'S DANCE. IT'S SWEAT. IT'S THE FUTURE OF EXERCISE.
CIZE® LIVE is professional dance for everyday people. Created by Shaun T, world-famous choreographer and fitness trainer, this class breaks down professionally choreographed dance routines, step-by-step, so that anyone can dance! It's so fun, so thrilling, you'll forget you're actually working out!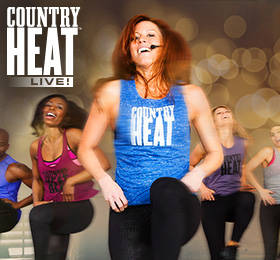 FUN, EASY-TO-FOLLOW, COUNTRY DANCE-INSPIRED WORKOUTS
Fire up the fun with the high-energy, easy-to-follow, country dance-inspired workout that's so simple anyone can do it! And it's so much fun you'll barely notice you're getting a total-body workout as you work up a sweat. You'll dance nonstop to the hottest country hits, and before you know it, you'll be burning off the fat and tightening your body from head to toe!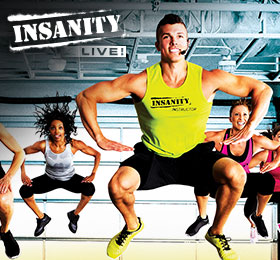 ATHLETIC INTERVAL TRAINING
Unleash your inner athlete and reach your personal best, no matter where you're starting from. This thrilling workout takes you through group focused cardio drills, athletic conditioning, and explosive moves to make today's limits tomorrow's triumphs. If you want a hardbody, you've got to Dig Deeper®.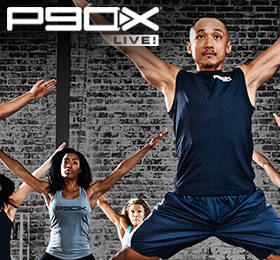 TOTAL-BODY STRENGTH AND CONDITIONING
Keep your body guessing and transforming with a variety of strength-training moves, cardio conditioning, and core work to get ripped like never before. Find strength in numbers together as you tone strong, lean muscle and bust through any plateaus that stand in your way. Together, you'll Bring It better.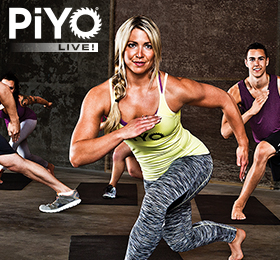 PILATES + YOGA + NONSTOP MOVEMENT
Sweat, stretch, and strengthen—all in one workout! Using only your bodyweight, you'll perform a series of low-impact, high-intensity Pilates- and yoga-inspired moves to work every single muscle in your body. The result? A long, lean, and incredibly defined physique. Ready to make your power move?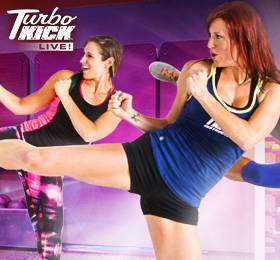 THE ULTIMATE CARDIO KICKBOXING PARTY
Ready to become a total knockout? With fierce cardio kickboxing and body-sculpting dance moves choreographed to the hottest music mixes, you'll get ultra-lean and toned—and have a blast doing it! Feel unstoppable in the class that's high-energy, fast-paced, and totally addicting! It's time to kick butt daily and get hooked on the Turbo high.