Curious about how to become a fitness instructor? Well, if the idea of being your own boss, staying continually active, and helping others improve their health sounds like an ideal life goal, well, you're right. So it makes sense that as far as dream gigs go, being a fitness instructor ranks pretty high up on the list.
For better or worse, plenty of other people agree with you. Heck, if you live in New York City or Los Angeles, you might wonder whether your city has room for you to join the industry. The good news: The field of fitness instructor certification is still growing.
According to the U.S. Department of Labor, employment numbers for fitness trainers and instructors is projected to grow by 8 percent from the years 2014 to 2024. "With the increase in obesity and the blending of physical activity as medicine, there are increasingly more opportunities," says Cris Dobrosielski, the owner of Monumental Results fitness clinic and a spokesperson for the American Council on Exercise (ACE).
Hear that? The world needs you. Here are 7 steps that'll help you become a fitness instructor one day.
Step 1: Visualize your ideal job. Do you like working with people one-on-one or would you rather be a group instructor (maybe you should think about getting your CIZE certification)? Do you want to work primarily with athletes or do you want to work with beginners, too? By narrowing down what you're passionate about, you'll have an easier time finding the best training program and job for you, says Dobrosielski.



Step 2: Get certified. If you're thinking about becoming a fitness instructor, it's a good idea to either:
Attend a workshop so you can teach group fitness classes and start working with clients. You can click here to learn how to become a Beachbody instructor.
Earn a certification from either ACE, the American College of Sports Medicine (ACSM), or the National Strength and Conditioning Association (NSCA).
If you want to land a teaching gig at a studio or gym, attending a workshop or a certification from these fitness organizations can help open the door.
Or, if you want to combine your love of exercise science with athletic training programs, you might want to go for the NSCA's certification: the Certified Strength and Conditioning Specialist, or C.S.C.S. (One note: For a C.S.C.S., you'll need to have a bachelor's degree or currently be a college senior at an accredited school.)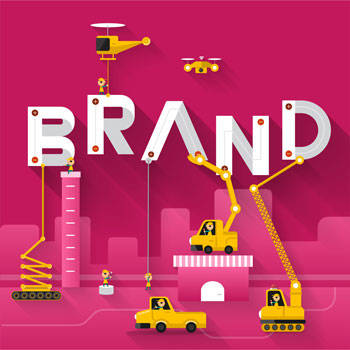 Step 3: Build your brand. Not surprisingly, the fitness industry is really competitive. And if you're just starting out, you'll want to offer something that sets you apart from everyone else so your fitness instructor salary doesn't leave you working two jobs.
That's what Brian Gallagher and Ryan Wilke did when they started Throwback Fitness two years ago. Fresh off of their finance gigs, they designed classes with an Old School flare — ones reminiscent of recess and high school sports. Enter: partner bodyweight circuits and team workouts modeled on basketball and dodgeball. "We thought we had an idea that had mass appeal," says Gallagher. "We saw an opportunity to inject fun into workouts and there wasn't anyone doing what we wanted to do."
Once you carve out your own niche — whether you're working as a trainer at a gym or at your own studio — you'll need to market yourself. "Social media has made all this easier," says Dobrosielski, but it still takes a fair amount of work. He also recommends writing articles for media outlets and doing interviews; both are ways to reach new audiences that might be outside of your circle of contacts.
Step 4: Keep learning. Just because you're ready to start teaching classes doesn't mean you should stop taking them from other instructors. "It gives you a chance to see what else is out there and what people like," says Wilke. "It may spark an idea of something you can use in your own class or just give you a song to add to your playlist."
Co-teaching a class with a more experienced instructor is another good way to build some confidence and ease into teaching classes solo. Remember: You'll need to plan the class structure, pick the exercises, coordinate the timing, create the playlist, and more. "It may take some time for it to seem natural, so inviting some energetic friends to join one of your classes can help you relax," says Wilke.
Step 5: Learn how to motivate people. Maybe you're the "boot-camp" kind of instructor. Maybe you're super-animated with your hands. Or maybe you'd like to jump right alongside your students and do the exercises with them.  Whatever your style, it's important to encourage your clients — both to get a good workout and to come back for another session. Even the little things help: "[Gallagher and I] still do our best to address everyone by their name, including first-timers, throughout a class," says Wilke. "It goes a long way in motivating people."
Step 6: Anticipate a mental workout, too. As the teacher, you might not necessarily log a solid workout for yourself. (Your clients are the ones who should be sweating, after all.) But to be a fitness instructor, you'll need to flex your mental muscles: Lobbing instructions, monitoring everyone's form, juggling the music, and keeping your class motivated will definitely be an exercise for your brain, says Wilke.
Creating a schedule can help you stay organized. "At Throwback, we spend a couple hours at the beginning of the month creating a rough outline of the programming for the upcoming month," says Wilke. "And on Mondays, we spend a few more hours adding in the details for classes of the upcoming week."
Step 7: Network, network, network. You never know who will want to fill a fitness instructor position in the future. So the best way to stay on top of potential job openings is to start building up a network. Taking classes from other instructors is a good start; finding a mentor is another. And once you already have a gig, volunteering at your local YMCA or offering to teach warmups before a 5K can help you meet potential clients, says Dobrosielski.
Most important, be open to new experiences and people. You never know who you'll meet, or who might open a door for you or your business one day, says Dobrosiekski.