Working as a personal trainer can be both personally fulfilling and financially rewarding. You'll earn your living helping people get fit and lead healthier lives.
While, technically, you could rush into the nearest fitness center and offer to dole out workout wisdom to anyone who'll listen — personal training is an unregulated field, so "anybody and their dog" can do it — that doesn't mean you should. If you want to enjoy long-term success and professional credibility, you need a plan to become a qualified personal trainer.
The good news is that we've sketched out the plan for you — with the help of some of the best trainers in the U.S. and beyond. Their advice will save you time, money and headaches, and put you on a path to a successful fitness career in just five steps.
STEP #1: Learn what the work really is
Lots of people go into personal training because they like to exercise. But trainers spend the bulk of their day watching other people train.
Will you feel just as energized while you're watching someone else performing leg presses as you do during your own leg workout? You'll need to be — especially when you train in a one-on-one setting.

"In one-on-one training, you kinda have to bring the intensity to get your athlete hyped up," says Jim Smith, C.P.P.S. and owner of Diesel Strength and Conditioning in Elmira, New York.
Trainers say that keeping people motivated is one of the most challenging parts of their work. And it may feel alien if you're the type of person who just naturally likes to hit the gym.
"Being a trainer seems like a great thing, right? You want to save the world. You want to change people. You want to inspire them. Then you get into it and reality kicks in real quick. It's not easy," says Paul Theodore, owner of FMU Fitness in Avon, Ohio.
You also need to be honest about whether the living you'll make as a trainer will support the lifestyle you want. The average salary for a personal trainer or group fitness instructor is about $52,000. The total will be less if you work out of a big box chain like LA Fitness, or more if you land a gig at a higher end facility like Equinox. Can you earn more than this? Absolutely — if you're creative, business-savvy, and good at what you do (you'll find ways to be all three in this article).
STEP #2: Get knowledgeable
Note that "knowledge" and "certification" aren't the same. They go hand in hand, of course, but they're not the same.
As we said earlier, there is no central body overseeing personal training. Anyone, anywhere can start training people at any time. But there are several reasons why you should earn one of the many personal training certifications out there. A number of gyms won't hire you without one, for example. You might also need one for insurance purposes.
Having a certification will also show that you know your stuff. Even if no client ever asks to see it, you'll be a better trainer because you've earned it. And trainers say that the real benefits of certification come in the years after you earn it.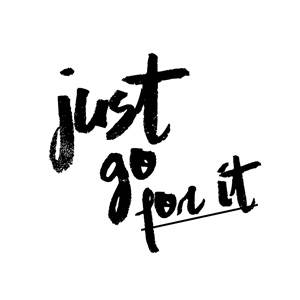 "Certification could just be a piece of paper — you could just pass the test and get a piece of paper," says Theodore, who holds a credential through the International Youth Conditioning Association. "But where it becomes beneficial is the continuing education that you get. Almost every certification company offers CEUs, a yearly workshop, or some other type of resource. That's where you'll learn a lot, and network with other trainers. You'll literally learn from one another."
Sydney, Australia-based trainer Rachel Guy says that the best knowledge you can arm yourself with is seeing what other fitness professionals are doing. She suggests that new or inexperienced trainers volunteer to help more established pros across a variety of specializations.
"Whoever's leading in the industry, go and spend some time with them," Guy says. "Look what they're doing, not necessarily to copy it but more to be inspired by it."
Working in a variety of settings will help you see what you're really good at—and what you might not enjoy. It'll also help you understand how to work with people with different needs and levels of ability.
"We see all the time these guys who come out of college and want to train athletes," Guy says. "But you're not going to be able to train an athlete well unless you've trained a mom of two who's very time-poor."
Or, if you're interested in group training, start here.
STEP #3: Get insured
We live in a litigious world — especially in the U.S. — and a lawsuit could cost you big. Before you ever have a client pick up a weight, you should protect yourself against liability with insurance.
"You should have it from day one," Theodore says. "You don't want to take a chance. You just never know."
Often, an accrediting organization will offer liability insurance to those holding its certification at relatively affordable prices. There are also insurers like InsurePersonalTrainers.com that specialize in protecting working trainers.
But it's not just liability you should be thinking of. You also need to consider your own personal health and wellbeing. That means carrying some type of health insurance policy that allows you — and your family — to see a doctor or go to a hospital.
"Most trainers don't have health insurance or a plan if something happens in their lives," says Jason Khalipa, founder of NorCal CrossFit.
There are insurers who offer health insurance plans for small businesses — which is what you are if you are an independent personal trainer. At a minimum, you can seek coverage through the exchanges at healthcare.gov.
STEP #4: Find clients and a venue
This is the true litmus test for whether or not you're a personal trainer. If somebody is willing to pay you to guide his or her exercise session, then you're a trainer. You don't necessarily need to work out of a gym. In fact, many trainers got their start leading workouts in their backyards or at nearby parks. And group classes are a growing field in the fitness industry.
"When I started almost seven years ago, I started in my garage with a few people in my neighborhood," Theodore says. "Then I picked up a group training class at a local YMCA. That's the first thing I ever taught for an employer."
Once your business is up and running, you can build up to bigger and better venues. In Theodore's case, as demands for his classes grew, he was able to justify an investment in a bigger facility. Today he operates out of his own 6,000-square foot gym.
STEP #5: Get Business Savvy
One thing many personal trainers fail to realize early on is that you can't just be a master of squats and deadlifts and succeed. You also need to understand accounting, marketing, and the other fundamentals of how to run a business.
"As a personal trainer, you have to learn to run a business if you want to be successful in the long run," Guy says. "That's the biggest thing I try to teach my younger trainers, that you've got to be a very switched-on business person as well as a trainer."
Taking a business class or two will help. Fitness certification organizations, and other trade organizations like IHRSA, can provide you with more industry-specific intelligence. There are also a number of resources available online that can help you build and grow your business, such as the Personal Training Development Center or Khalipa's Box to a Business Instagram account, that offer lots of info free of charge.
Pay attention to your profit margins and time-sucks. Be on the lookout for ways to promote your business that will help you reach your target audience. Above all, don't be afraid to try new things.
"You really must be an entrepreneur if you want to last long term in the fitness industry," Guy says.
If all of this seems overwhelming, relax. A career in fitness is a lot of work, but so are most things that are worth doing. Just like with your own workouts, if you're willing to put in the effort, you will reap rewards.
"My advice would be to go for it," Guy says. "If you have a love and a passion for it, you're almost being selfish if you don't share it with somebody — especially if you think it could help somebody else. So go for it."