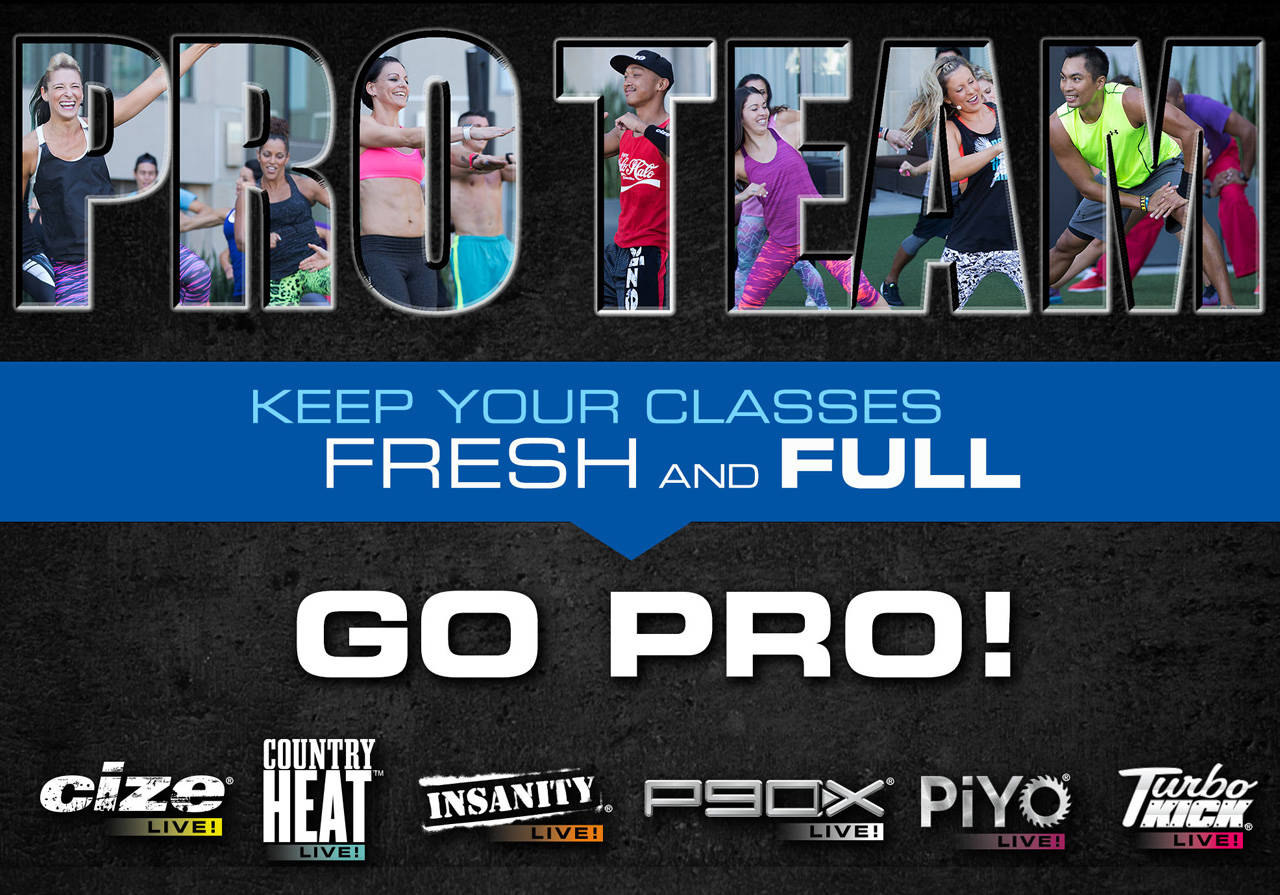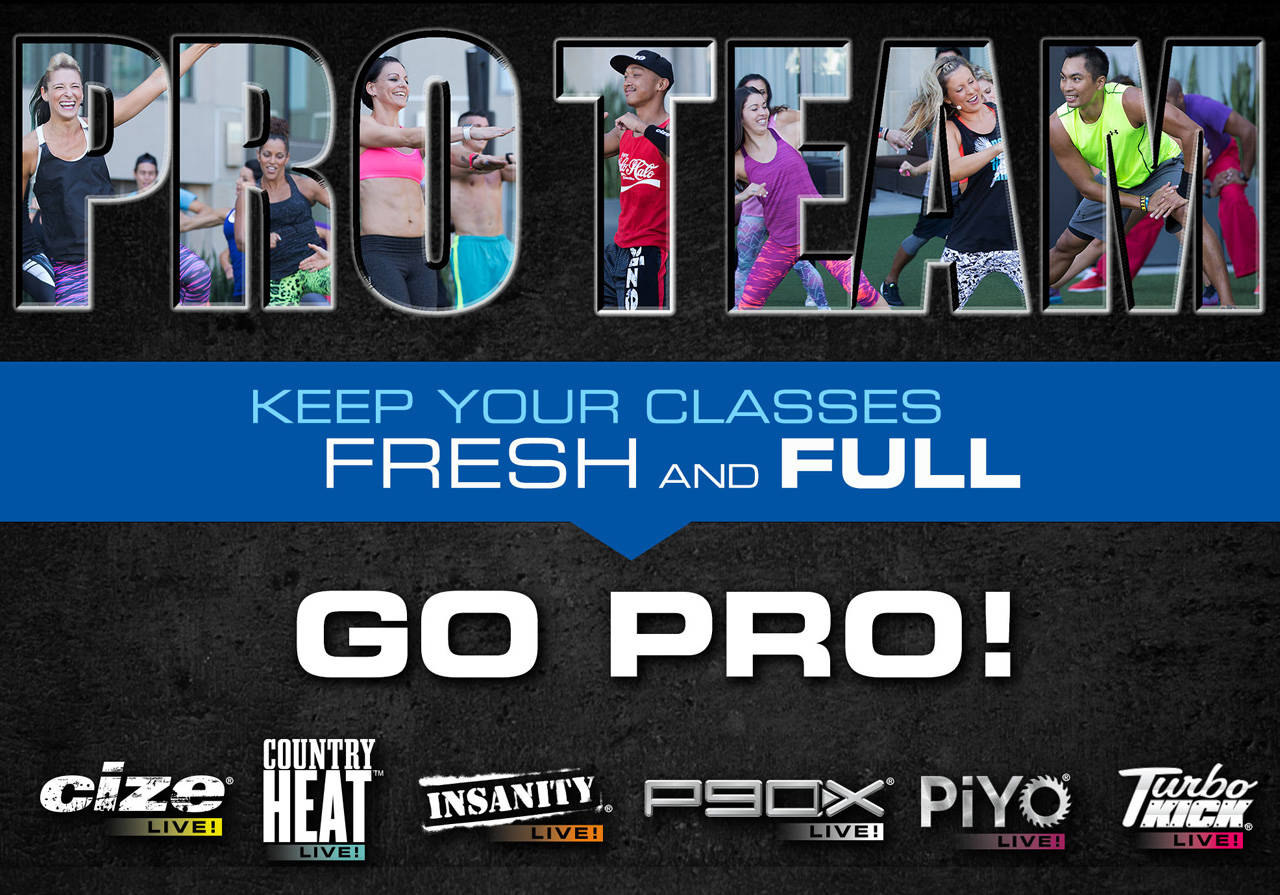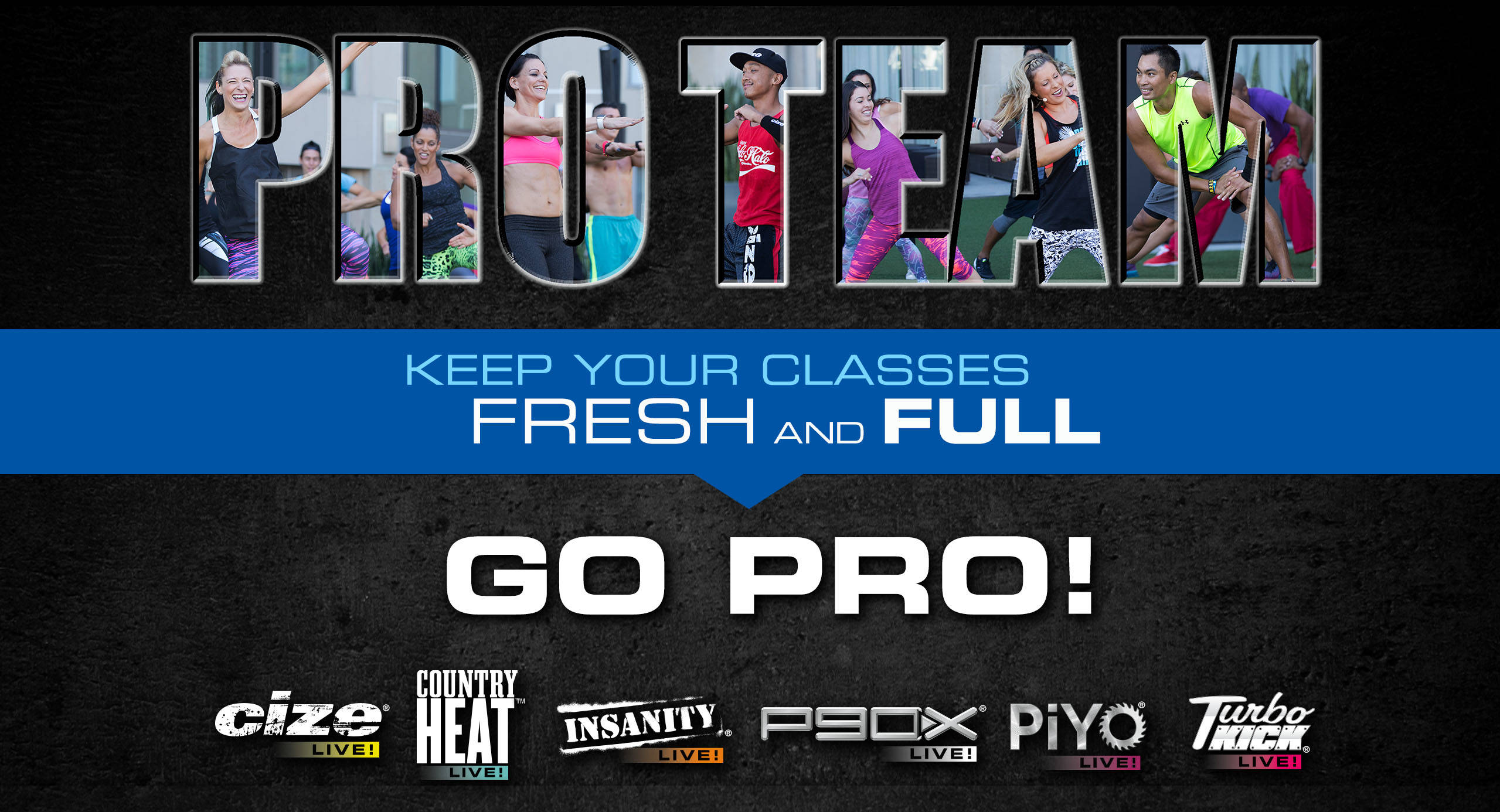 Who's helping you become the best Instructor you can be?

Join PRO Team, and you'll harness the power of an all-star team of dedicated professionals ready to give you top-notch branded marketing materials, the latest Rounds featuring new moves and modifications, progressions and regressions, music to use for your classes, ongoing advice, tips, and proven techniques on:
How to market yourself as an Instructor
Stay current on the hottest fitness industry trends
Keeping your classes challenged and coming back for more
Become the go-to Instructor clients and gyms seek out

Every other month you'll get a NEW Round with the latest moves and corresponding music to keep your classes energized, motivated, and achieving the results they're looking for.
PLUS
Only PRO TEAM gives you 24/7 access to:
Our NEW Level-Up program which will offer you exclusive prizes, events, and opportunities
Articles and videos on the tips and tricks you need to sharpen your skills as an Instructor
A featured listing on our website making it easy for people to find your classes and contact you directly
Professionally designed posters, flyers, class passes, and business cards that gyms can only get through you
Discounts on apparel, previous PRO Team Rounds, and more!