HIP CHOREOGRAPHY + HOT MUSIC + NONSTOP MOVEMENT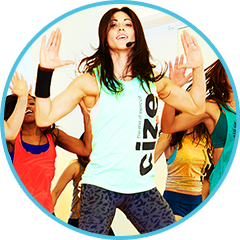 This isn't like any other dance workout. You'll be learning professionally choreographed dance routines with moves you can take anywhere! Your skilled Instructor will break down the moves, step-by-step, , and gradually add on till you and your new dance crew can bust out the whole routine at the end of each class!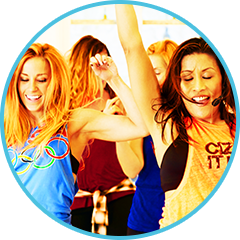 Get ready to turn it up to Shaun's up-to-the-minute playlist, stacked with today's hottest tracks that'll get you amped up and keep you movin'! And the more you get into it, the more you get out of it!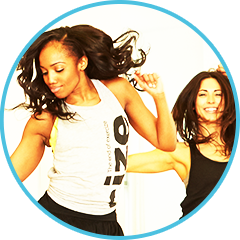 The moves might be easy to learn, but they're actually hard work! You'll get cardiovascular conditioning, core strengthening, and overall muscle toning—all at once! You'll be steppin', swervin', and clapping—nonstop. So you can burn fat and love every minute of it.
Think you can't dance? With CIZE LIVE, now anyone can dance. You'll be learning the combos, and gradually move your way up to the front of the class where you'll want to show off your stuff! Get ready to feel the rush, the music, the movement, and the adrenaline of dancing it all out!
You'll be so in the zone mastering the moves, feeling the beat, and wanting more, you'll forget you're working out!